Metaphorum 2020-2021
Forthcoming events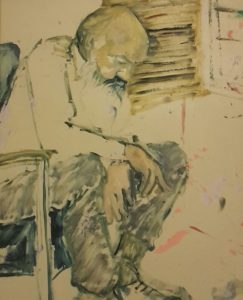 9 February 2021
Dear Metaphorum members
We hope you are keeping well and safe in the middle of this COVID19 pandemic. We are very happy to see the great level of involvement of our community in the ongoing Metaphorum events, during 2020, and hope to keep it at the same level in 2021.
We have now updated this page with recent developments.
We completed the E Syn-2030 experiment in January 2021, with very good results. See details of the experiment in http://metaphorum.org/esyn-2030
We have launched the Metaphorum Webinar series 2021 with Mike Jackson's webinar. see recording at:http://metaphorum.org/metaphorum-webinar-series. Details of the forthcoming webinars in the next three months are also available there.
 The 14th Metaphorum Conference is about: 'Act to live! Viability in times of uncertainty', in De Hoorn, Leuven, Belgium (it is 15 minutes train or drive from Brussels airport). It will be led by Ivo Velitchkov, Mark Lambertz, and Marcus Wetzler, with support from the Metaphorum Steering Committee. We were planning to hold it in June 2021, but as the situation may no yet allow us to have a face to face international conference, we have decided to postpone it for the Autum 2021. Details of final date will follow shortly. See conference details at:
http://metaphorum.org/14thconference?preview_id=6159&preview_nonce=9f5b39bef4&_thumbnail_id=-1&preview=true
Yours truly,
Angela, Jon and Allenna
An exemplary model of a viable system. Assumption: There is one System 1 purchasing external resources and one System 1 which produces the value, delivered to the customers. 
POSIWID

The Purpose Of a System Is What It Does